February at a glance: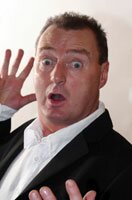 Jon Kenny
2006 was a busy and varied year for Jon. In the spring, he joined Island Theatre Company for Dylan Thomas Under Milk Wood, for which he was nominated for the prestigious Irish Times Best Actor award. Later he combined touring his own show and performing with Sharon Shannon and her Big Band. For 2007 he is back with a hilarious critique of contemporary Ireland with this brand new show.
Thurs 1 - Sat 3 Feb 8pm
Tickets 25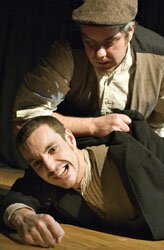 ZELIG THEATRE
The Cripple of Inishmaan
BY MARTIN McDONAGH

DIRECTED BY CATHAL CLEARY
"A GEM SUPERB BRILLIANT HOPEFULLY THIS CAST WILL WORK TOGETHER AGAIN TO ENTERTAIN US" - BERNI NÍ FHLATHARTA, CONNACHT TRIBUNE
After a sell-out run at Project 06, the nine Galway based actors from the Zelig Theatre Company return with their hit production.
McDonagh, praised by the New York Times as "the most wickedly funny, brilliantly abrasive young dramatist on either side of the Irish Sea a born storyteller" is one of the worlds most celebrated young
playwrights. In The Cripple of Inishmaan, he takes audiences for a romp through the West of Ireland. Ingeniously funny, suspenseful and moving, the play revolves around a disabled orphan living on a barren island off the Irish coast during the 1930s.
Mon 5 - Fri 9 Feb 8pm
Tickets Monday - all seats 8
Tues - Fri 15/12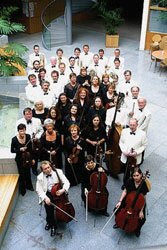 RTÉ Concert Orchestra
An evening of lively and lyrical baroque and classical music with the RTÉ Concert Orchestra featuring Handel's joyous Arrival of the Queen of Sheba. J.S. Bach is one of the greatest of all composers and RTÉCO's leader, Mia Cooper and Principal Oboe Peter Healy take centre stage for his Double Concerto. The programme opens with an early symphony by Haydn, one of the masters of the genre. Le Midi is the middle one of three symphonies that conjure up morning, noon and evening.
Sat 10 Feb 8pm
Tickets €22/€16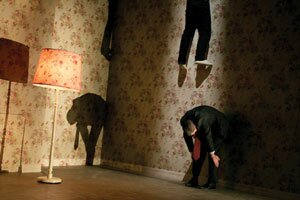 COISCÉIM DANCE THEATRE
Out of Harm's Way
CHOREOGRAPHER DAVID BOLGER
SET &COSTUME MONICA FRAWLEY
LIGHTING JOHN COMISKEY
SOUND ALEXIS NEALON
In the darkness, eight dancers run for their lives. A cosy room gives shelter and safety from the dangerous world outside. But as the drama unfolds, the question arises, have they locked the danger outside or within? Featuring a stellar international cast including Muirne Bloomer, Mike Carbery, Jen Fleenor, Thomas Maucher, Mónica Muñoz Marín and Emma O'Kane.
"...COISCÉIM ARE PRODUCING SOME OF THE MOST THOUGHT-PROVOKING PHYSICAL THEATRE AROUND" - SCOTLAND ON SUNDAY
Tues 13 Feb 8pm
Tickets €17/€13
Also CoisCéim Dance workshop for adults 16+
by Philippa Donnellan
Mon 12 Feb 7pm Fee €4 Spaces Limited
MEPHISTO THEATRE COMPANY presents
GLENGARRY GLEN ROSS
a play by David Mamet
directed by Aoife Spillane-Hinks
The Mephisto Theatre Company presents its premiere production: the classic American drama Glengarry Glen Ross by David Mamet. A new theatre company based in Galway, Mephisto has re-envisioned Mamet's searing portrayal of the cutthroat world of real estate. Mephisto's production turns actors into athletes as they battle for survival.
In Glengarry Glen Ross, one agent who has lost his touch risks everything for one last chance at glory. Viciously funny and explosive from beginning to end, Glengarry Glen Ross proves that selling is the difference between life and death.
Town Hall Theatre Studio
Wed 14 – Sat 17 February at 8.30pm
Tickets €10 / €8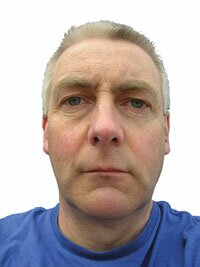 Kevin McAleer
Kevin McAleer's writing has been compared with Beckett and Flann O'Brien, and the standard of his latest show will have you laughing all the way to the library. From Edinburgh to Melbourne, from Montreal via Kilkenny, word is out that this is McAleer at his hilarious best. Not just a comic genius and a living legend, he even wrote this blurb himself.
"BEAUTIFULLY WRITTEN MATERIAL, CHANGES THE STANDARDS BY WHICH STAND-UP IS JUDGED"
DAILY TELEGRAPH
"HE'S SO FUNNY, IT HURTS"
SUNDAY TIMES
BARNSTORM THEATRE COMPANY
Silly Bits of Sky
BY MAEVE INGOLDSBY
A PLAY FOR CHILDREN AGED 7 – 11
A play which explores the pressures on children to fit in and their sensitivity to being jeered or taunted by their peers for that which is unique or different about them. It also highlights the role money plays in the lives of our young people and examines the sometime conflicting values which contemporary society seems to encourage. The play employs a lively mix of music, songs, comedy and energetic performance to explore the children's world, their efforts at resolving personal clashes and their relationship with the adult world.
Thurs 15 & Fri 16 Feb 10am and 12.30pm
Tickets €8.50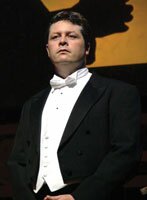 Anthony Kearns in Concert
A delightful programme of Irish Songs, popular Opera and well loved melodies of a golden age. From haunting songs of emigration to the stirring music of the troubles, Anthony Kearns sings Irish music like no one else. He is the true Irish Tenor, cut from the same piece of linen as John McCormack. Known as 'the man in the middle' of the internationally successful 'The Irish Tenors'; this is a night not to be missed with Irelands leading Tenor.
Sat 17 Feb 8pm
Tickets €25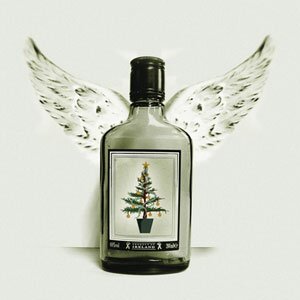 EVERYMAN PALACE THEATRE CORK
Dublin Carol
BY CONOR McPHERSON
DIRECTED BY PATRICK TALBOT
From the author of The Weir
"WITH DUBLIN CAROL YOU FEEL YOU ARE IN THE COMPANY OF A THEATRICAL SPELLBINDER WITH A NATURAL GIFT FOR STORYTELLING" - DAILY TELEGRAPH
It's Christmas time and Dublin undertaker John Plunkett has never felt better as he shares his wit and wisdom with his young assistant. An unexpected visit from his estranged daughter changes the mood and forces him to confront his chaotic past. Funny and compassionate, Dublin Carol is one of the most revealing plays written by one of Ireland's most exciting playwrights.
Starring Liam Carney, Vanessa Keogh and Stephen Kelly.
Mon 19 - Wed 21 Feb 8pm
Tickets Monday all seats €13 Tuesday - Wed €19/€15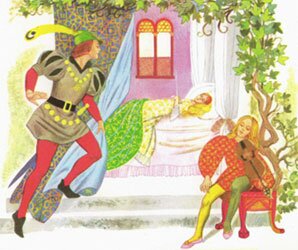 LAMBERT PUPPET THEATRE
Sleeping Beauty
Ireland's leading Puppet Company presents this timeless classic with beautifully produced large puppets, colourful sets and special lighting.
Special guest appearance by Bosco.
Sun 18 Feb 2pm &4pm
Tickets €10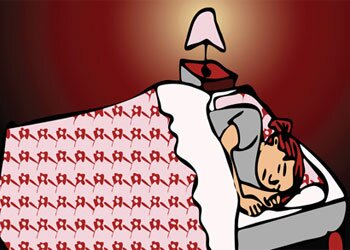 PATRICIAN MUSICAL SOCIETY
The Pajama Game
With a score featuring standards like Hey There, Once a Year Day, Steam Heat and Hernando's Hideaway, this hit musical is set in the Sleep-Tite Pajama Factory during a strenuous labour negotiation. At the musical's centre is the simmering attraction between a handsome new manager and a lovely union representative, but their budding romance is threatened by the impending strike. Featuring Panto favourites James Harris and Peter Kennedy along with Alan Greaney, Louise Colohan and many new faces on the theatrical scene in Galway. Peter Kennedy directs, Musical Director is John Roe and Chorus Mistress is Niamh Morris.
Sun 25 Feb - Sat 3rd March 8pm
Tickets Sun all seats €12 Mon - Sat €15